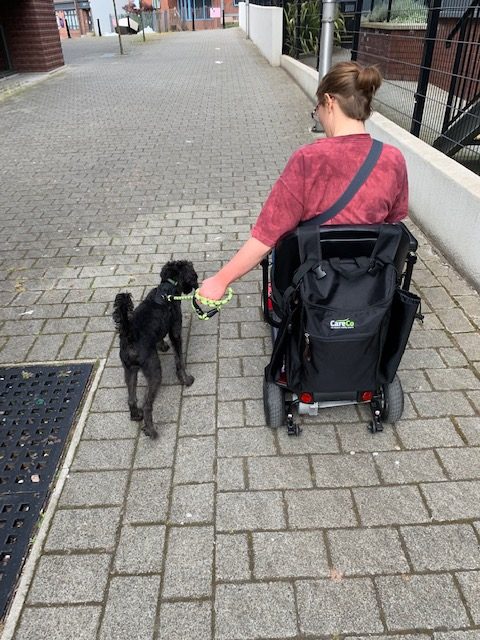 Meet Benji….he's a 7 month old Snoodle and doing amazingly well with his training.
Benji will have a very important role to play in his owner's life, as her health fluctuates from day to day.
But, TODAY was his first day in showing control and calmness while walking beside her in her chair.
Waiting patiently while crossing roads and ignoring distractions.
Benji initially started his early training days at my weekly training classes, where we heavily focus on calmness and control.
Good work Benji !!!