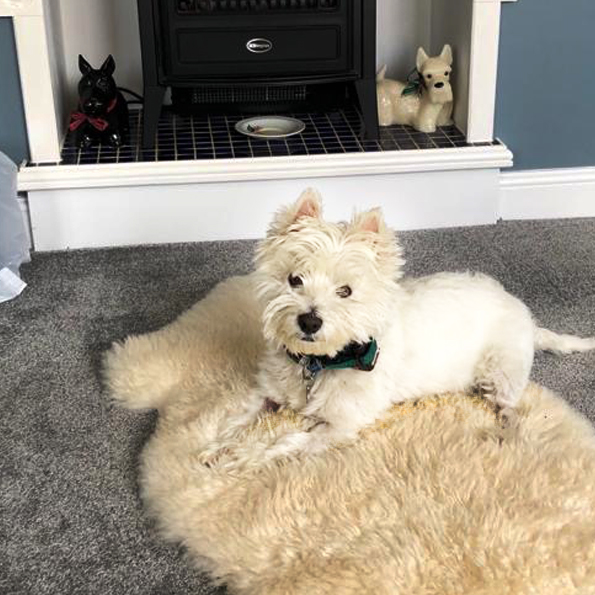 also have a look at: Hattie
John and Joan contacted me regarding there 5 year old West Highland Terrier Buddy, he was a incessant barker and he just about barked at everything, the list was endless. It had come to the point that John and Joan could not even sit outside on their veranda because of the barking and they were becoming very aware that the neighbours must be getting very fed up with the noise.
We made an appointment and I took a drive over to their home to assess the situation, I don't think I had even locked my car door before I heard Buddies barking and because of the location of their lovely home the barking seemed to echo across the valley. Joan and Joan needed help this was for certain. We had a lengthy chat discussing all the various training methods and techniques John and Joan had tried, finally settling on one that I find very successful.
It is always rewarding to receive a follow up from clients giving me an update on how things are progressing and I was delighted to hear from Buddy's owners how well things were going last month.
"I am very happy with Tricia's dog behaviour services, she was calm and buddy respected her, Tricia had him sitting and leaving and then to take the treat. Buddy is a different dog so loving, hardly a bark and all this in one visit!! Very please with Tricia's services : )"